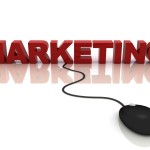 With competition increasing online as more companies are taking to the internet to find new business, it is essential to find professionals to assist with such endeavors. Visibility is the key, having a website just sitting there doesn't help in generating new business. You need to get traffic, visitors, clicks and calls. The problem is that the internet marketing industry is highly fragmented. This means that barriers to entry are very low. Consequently, everyone with computer and a internet connection can claim to be an internet marketing expert. This article provides some tips on selecting an internet marketing company.
Any business willing to sell its products or services online needs online marketing of its site. Online marketing is necessary because without it, people will neither know about that business nor purchase anything. There are many ways of online marketing such as article Marketing, Video Marketing, email Marketing and affiliate Marketing.
You should consider the following aspects when selecting an internet marketing company. Find out for how long the company has been in the marketing and its achievement. You can also check the process and plan the company uses. Choose an agency or internet marketer who has experience in a variety of industries and hopefully something similar to your industry.
The company you choose should be knowledgeable in internet marketing and should be willing to take the time to explain what it is they will be doing. Internet marketing companies may not go into extensive detail on certain aspects of internet marketing because of trade secrets but overall they should  be able to give prospective clients ideas on how they will manage their campaigns.
You can check the reviews of the companies you are planning to hire. Reviews are positive or negative feedback stetements left by those who dealt with that company. So you should select a company that has many positive feedbacks but either no or few negative feedbacks and this eliminate few companies from your list. If you feel a marketing company is being evasive about direct questions, then you would do well to look elsewhere.  Find the company that you can work with in your budget. You should expand your budget according to project requirements or reduce project requirements according to your budget but a proper match is necessary.
Select the company that prefer payment in parts because reputable companies ask payment in parts and avoid those asking full or 50% amount as upfront. Select the company that best qualifies all criteria and if you got doubts about a  company or if you feel some information, you should consider another company.