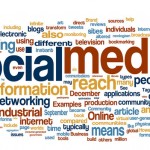 Social media websites like Facebook and Twitter are typically used for branding, but there are effective methods that you can use to drive sales as well. If you want to get traffic back to your website so that these visitors can potentially be converted to a sale, you have to optimize your social media internet marketing campaign. Below, you will find top tips and tricks that can do this effectively.
Publish status updates with links to recent blog posts If you want to drive sales using social media, you first have to get users from social media websites to come to your website. One of the most effective ways to do this is to entice them with content. If you update your profiles with links to recent blog posts, some of your blog posts might catch their attention and actually entice them to click the link and proceed to your website. Once they have arrived, you can grab their attention with banners and advertisements, so that they can get to the right page of your website and convert to a sale.
Engage with customers and become part of the community Social media websites are a complete community. One of the best ways to get noticed and attract attention to your profile is to engage with customers and actually become apart of the community. Try getting involved with conversations and share helpful information on your profile, even if it's not relevant to your business. The more you do to make contact with others, the better your branding and potential sales will be.
Provide freebies and incentives to take action If you want social media users to take action and click links that take them back to your website, then you need to provide freebies and offer incentives for them to do this.