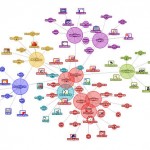 Search engine optimization (SEO) is a prime requirement for every internet marketer. Links help in boosting SEO thereby increasing website ranking by search engines. There are three types of links that are used in SEO: one way links, mutual links and three way links. By strategically using these links in your internet marketing website, this is how they can help you in SEO:
Faster indexing
Search engines have a twisted logic whereby they assume that if many people find you important by linking to your website, then you are important. The many links make search engines index your website faster, sometimes within one day especially if you have many links from high ranking sites such as authoritative directories. By link building, you will have a higher page ranking therefore driving more traffic to your site.
Increased exposure
Having links in different sites increases your website's exposure especially to people in your niche. This is because, as people surf your partners sites, they eventually find their way into your site. This makes you an authority in your niche and in turn increases your website ranking.
Increased value
Link building greatly increases the value of your website. This is because, with the many links, your site is ranked high by the search engines thereby making you an authority in your niche. With the recognition as an authority, other people will link to your site even without asking them to do so. As more people link to your website, you are ranked high by the search engines.
Conclusion
As much as link building is important in SEO and increases your page ranking, you need to have good quality content. Also, you need to avoid having many new sites linking to your website. This is because having many new sites linking to your site makes search engines pick the links as spam and your site might be black listed. Finally, since nothing good is created in one day, build your links gradually. Lead Logic is a Toronto internet marketing company that offers a variety of internet marketing services.