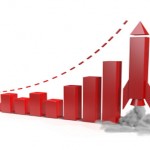 Ranking higher in search engine result pages can benefit any business. Being right there when searchers use the internet to find your services or products can help any business increase visibility, sales and revenue. By improving a website's rankings in search engines can help any business. There are many factors at play when it comes to categorizing websites. These three main points can help every website rank higher.
1. Have relevant content. High quality content made specifically for your niche user increases traffic to your site significantly, which in turn improves your sites relevance and authority. To provide quality content, weigh your text heavily towards keywords that are the most often used in finding your respective site or niche.
2. Frequently update your content. By now you've probably noticed just how highly important content is. Guess what, so do search engines! Consistently updated content is widely viewed as a key indicator of a site's relevancy. So always make sure to keep your content fresh and updated regularly.
3. Metadata. Description metadata: When creating and designing your site, every page has a space between each tag to place metadata, or info about the content on your page(s). Description metadata is textual based description that browsers use in your search page return. Imagine it as your business window display- a to the point paragraph or less of what's inside, with the objective of encouraging people inside.
Title Metadata: Title metadata is solely responsible for page titles that are displayed at the top of your browser window. It's by far the most pivotal metadata on each page. Titles of a page should be related to your content contained within the page, and should somewhat vary as you click through each page.
Keyword Metadata: Keyword metadata is the search terms and words that people input when people want to find your site or page. Include a wide variety of terms or words, including misspellings that are common to your niche and site. Don't get greedy though! If your comprehensive list becomes to excessive, browsers may ignore the data entirely. As a rule of thumb, try to stay under 15 or so terms.